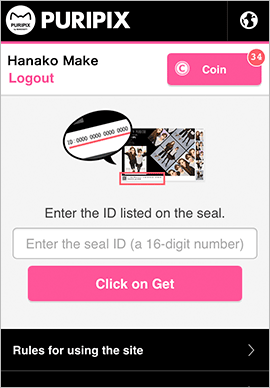 Enter the 16-digit ID number printed on the PURI seal before the expiration date.
* The ID numbers expire seven days after the photos are taken. You cannot download photos after their ID numbers have expired.

* Sometimes it can take a lot of time to download your photos, and it is possible that you won't be able to download them. This depends on the communication status of the PURI-machine.